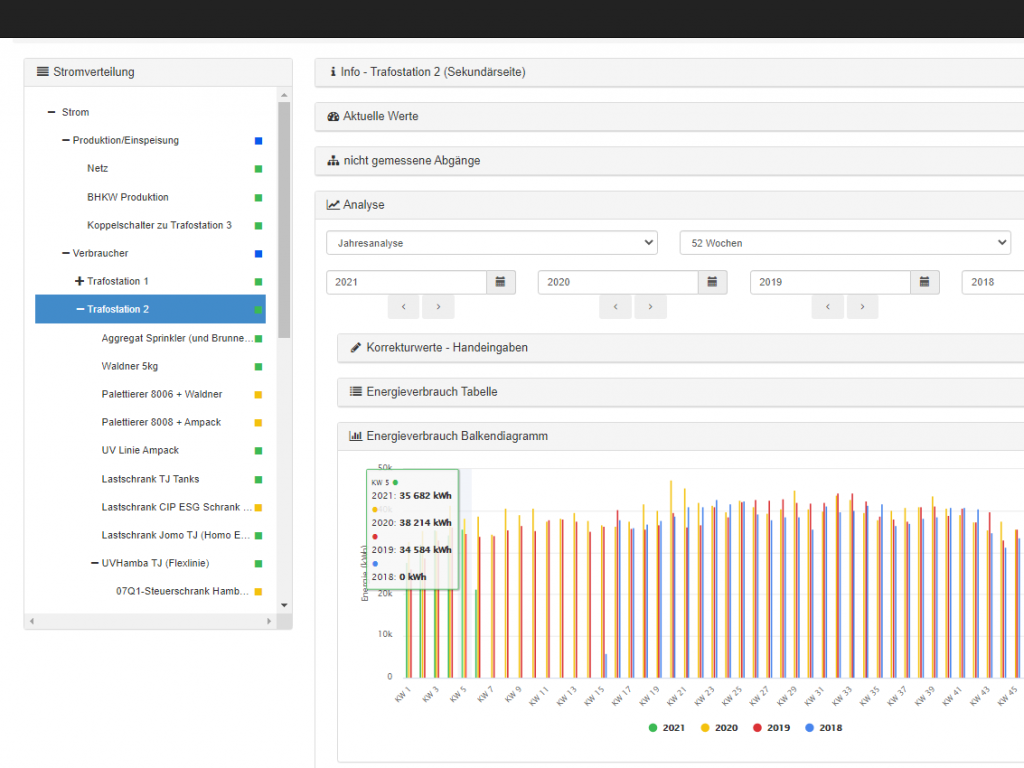 In addition to our SCADA solutions [link] for on-site monitoring and control of your automated plant, FF automation also offers analysis software. With this, we simplify data analysis by providing various evaluation and reporting options. This allows you to quickly and clearly evaluate the collected data, detect possible problems or nip them in the bud. Energy management, in particular, benefits.
For this purpose, the software allows various visualisation options and tools for creating reports. Let your imagination run free and adapt the data visualisation to your and the purpose-based needs. Whether with bar charts, 3D or Sankey diagrams, tabular evaluations, or even ready-made reports. Moreover, it only takes a few clicks to export the data in Excel format or PDF.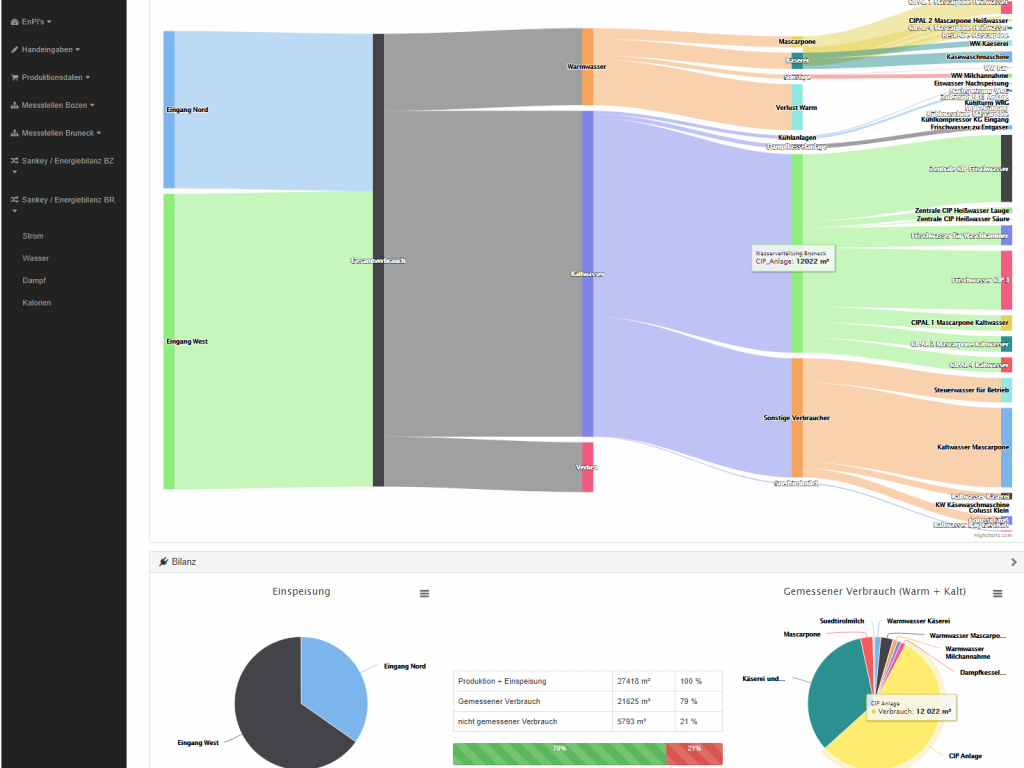 Complex Energy Management Made Simple
.
To ensure efficient data management, you should build it up step by step. This way, you keep an overview right from the start and can optimise the collection and evaluation based on your experience. Here, too, we do not leave you on your own and assist you in this process.
We are delighted to help you with energy management and the associated data. After all, it can become a complex matter as soon as you have to deal with the relevant standards. The most prominent one in this area that you should pay attention to is the ISO 50001:2010-06 standard [link]. It includes the EnPI (Energy Performance Indicator), which is fundamental to improving energy-related performance.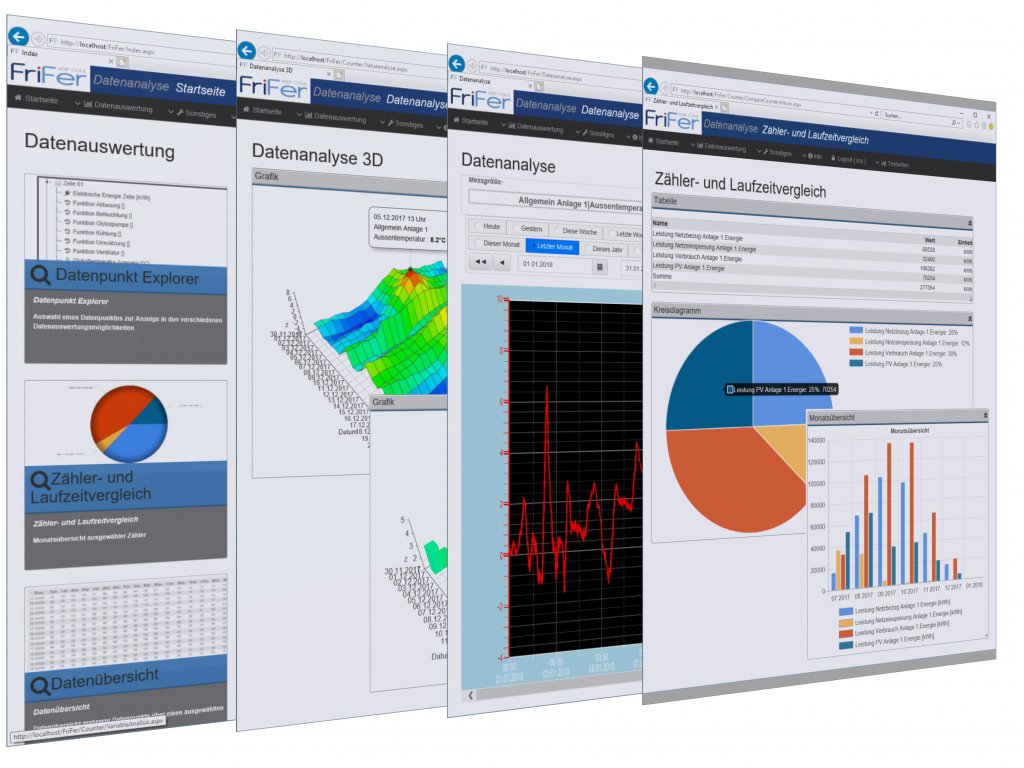 EnPIs and Co Thanks to Simple Data Analysis
.
It is also used to measure other performance criteria, ranging from simple metrics to ratios and complex models. For example, to calculate EnPIs, the plant's energy consumption and production volumes need to be recorded, which brings us back to data analysis.
Our software offers simple and efficient monitoring or optimisation of energy efficiency. The system helps you save energy and integrate technical systems (photovoltaic system, heat recovery, etc.). Trust our software for your data analysis and energy management; we adapt to you.