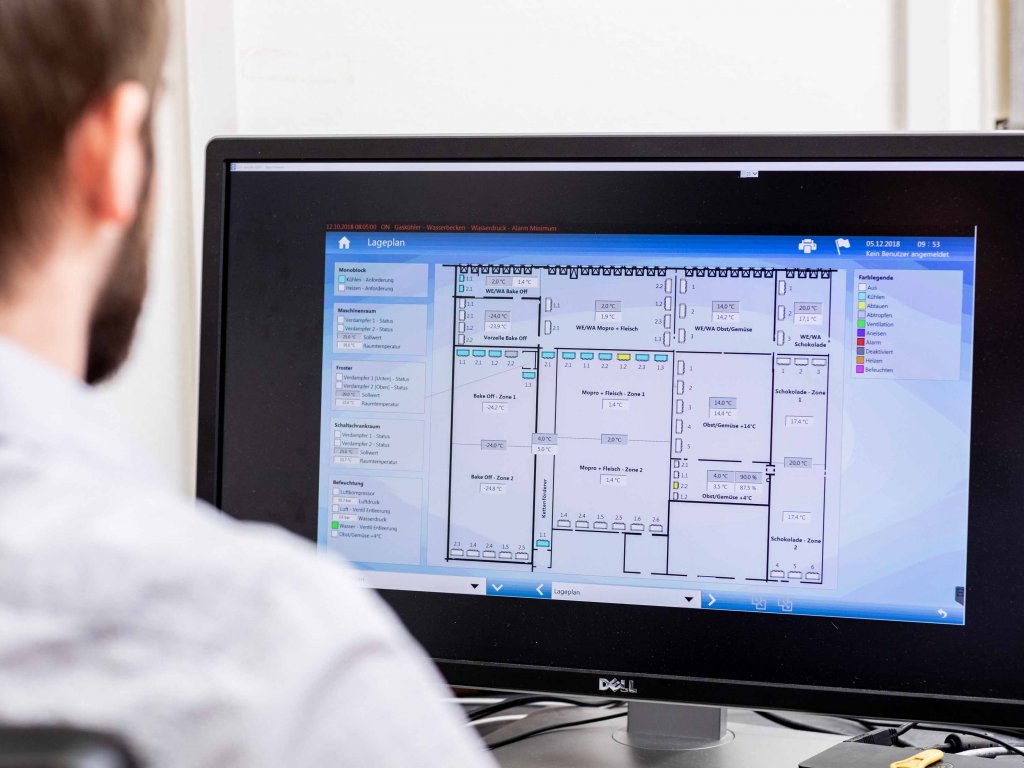 Always up-to-date with SCADA
.
FF automation integrates everything necessary into your automation package to always know what is happening in the various processes and where there is a need for human intervention. For this purpose, we use software which, due to its function, is referred to in specialist circles as SCADA (Supervisory Control and Data Acquisition). It is an integral part of the Level 2 automation of the so-called automation pyramid.
In short, it is a system or software implemented to monitor and control technical processes. This software functions as the interface between the machine in which the desired automated processes are carried out and the human being who can monitor these processes. Although we speak of automation, human intervention is always necessary at a certain point. In this case, in the programmable logic controller's (PLC) monitoring and quality assurance.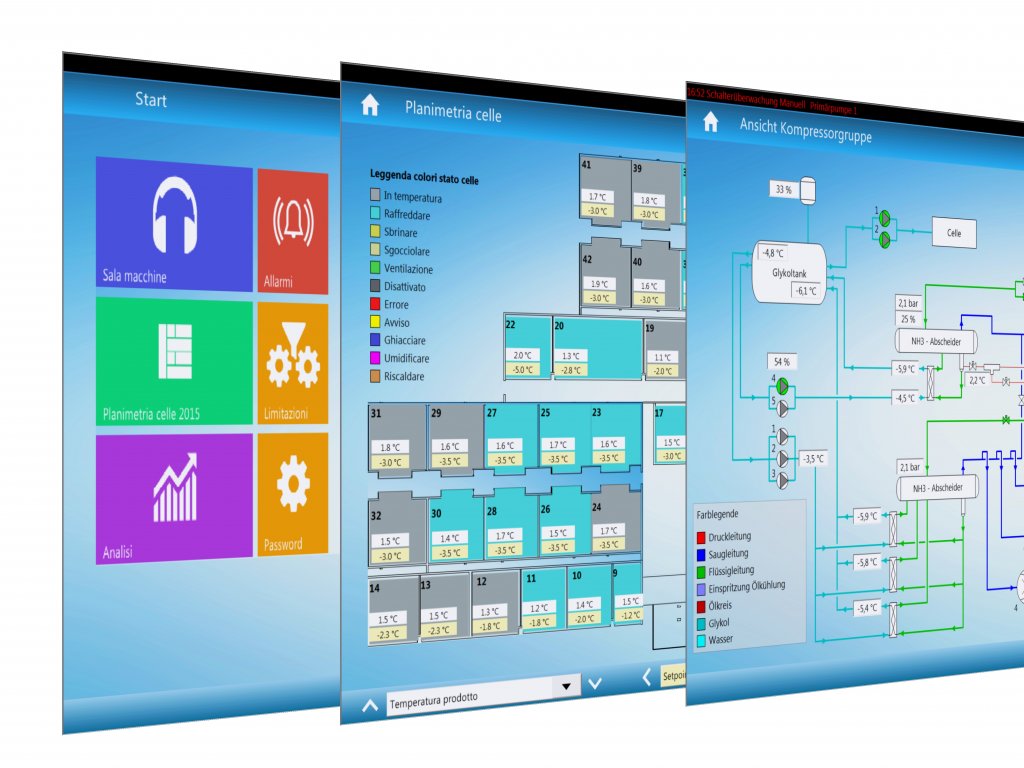 Customised SCADA Solutions
.
SCADA usually refers to decentralised systems that monitor, visualise, control, and regulate the entire installation. It is visualisation software that we develop based on standard, commercially available platforms. We are fundamentally involved because our programmers adapt both user interfaces and the software libraries to your specific needs to work efficiently with the product.
By evaluating the relevant data collection, we determine whether values exceed a certain threshold. If the heat pump generates higher temperatures than desired or the refrigerant cools down too much, the system notices this and sounds an alarm. That allows you to carry out necessary inspections, maintenance, or repair work.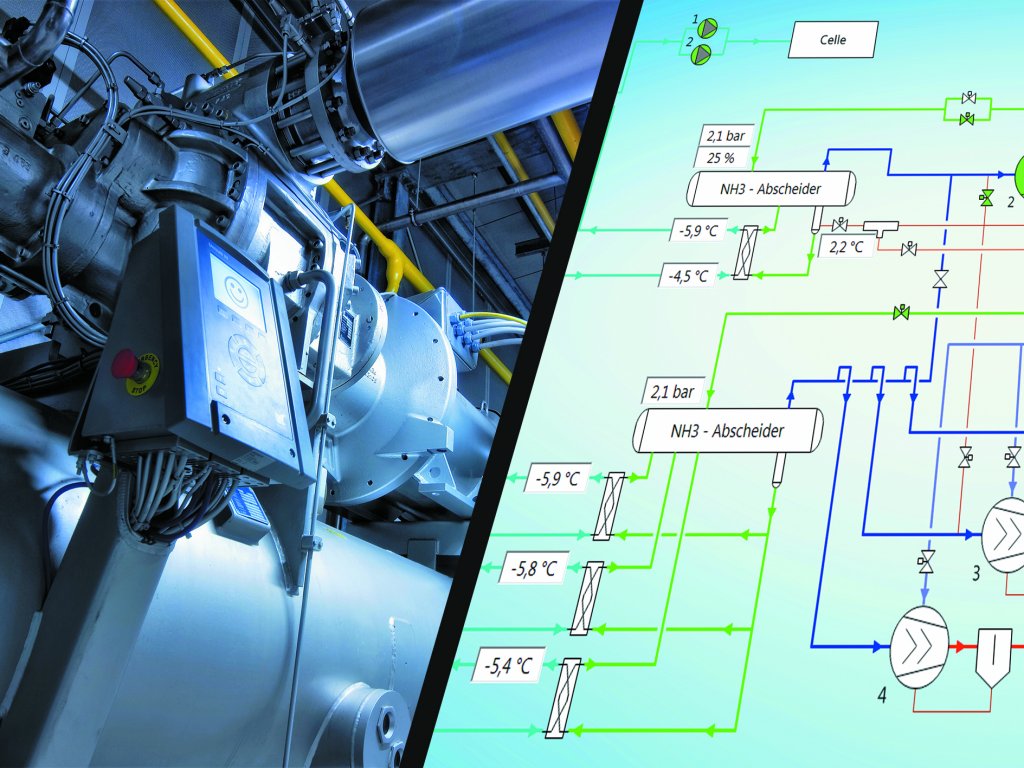 Central Management of Functions
.
In summary, the software enables centralised management of the plant, alarms, energy flows, data storage and analysis, as well as integration with other production systems in line with Industry 4.0 guidelines. In slightly more technical terms, it is used to monitor industrial processes, including manufacturing, process control, power generation, fabrication and refining.
Through our years of experience with the parent company Frigotherm Ferrari, you can count on fully developed and customised systems that our experts design, develop and ultimately implement for them. We rely only on proven quality for our products, drawing on established market leaders.