The Basis of Building Automation
.
FF automation's repertoire also includes the installation of field buses to control the relatively large amounts of data in a controlled and clear manner. Field buses are something like the moderators in automated systems. They regulate the data traffic during transmission, i.e., they determine which data is moved when and where. Thus, the fieldbus' area of application extends across all levels of the automation pyramid.
Whereas in the past parallel wiring was used to pull a pair of wires from the automation device to each sensor and actuator (parallel wiring), fieldbuses use only one pair of wires. It connects and controls all components and is, therefore, more efficient from many points of view, including financially. Consequently, we have also jumped on the bandwagon and offer corresponding solutions.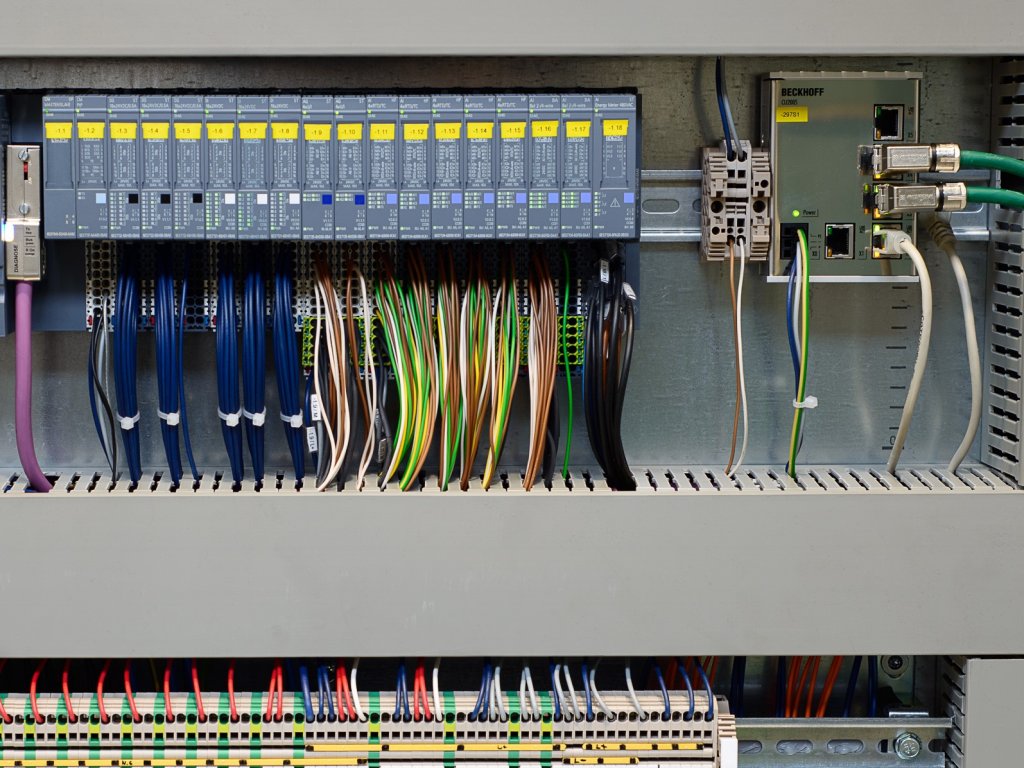 Control the Whole Building
.
Was bringt Ihnen so ein Feldbus? So einiges! Im Grunde lassen sich über die verschiedensten Feldbusse (Profibus, EtherCat, BACnet, OPC UA, KNX, usw.) alle automatisierten Funktionen und Geräte integriert zusammenschalten. Darunterfallen sowohl Energiezähler, Feldgeräte, und Beleuchtung (Lichtsteuerung) als auch andere Systeme (SPS) wie die Gebäudeheizung und Schließ- und Alarmanlage. Außerdem sind damit die Fernüberwachung und Fernsteuerung eines Gebäudes möglich, manuell oder automatisch durch eine integrierte Software (SCADA)
Gebäude- und Anlagenautomation mit Feldbussen gehört bei FF automation zur DNA, zumal unser Mutterbetrieb Frigotherm Ferrari uns mit einer gehörigen Portion Erfahrung und qualifiziertem Personal auf die Welt losgelassen hat. Wir richten Ihnen Ihr Feldbussystem so ein, dass jeder Befehl auch dahin gelangt, wohin er soll.
What does a fieldbus like this do for you? Quite a bit of things! Basically, all automated functions and devices can be interconnected in an integrated way via various fieldbuses (Profibus, EtherCat, BACnet, OPC UA, KNX, etc.). That includes energy meters, field devices, lighting (lighting control), and other systems (PLC) such as building heating, locking, and alarm systems. Also, remote monitoring and remote control of a building are possible, manually or automatically, through integrated software (SCADA).
Building and plant automation with fieldbuses is part of FF automation's DNA, especially since our parent company Frigotherm Ferrari has unleashed us on the world with a fair amount of experience and qualified personnel. We set up your fieldbus system so that every command goes where it is supposed to go.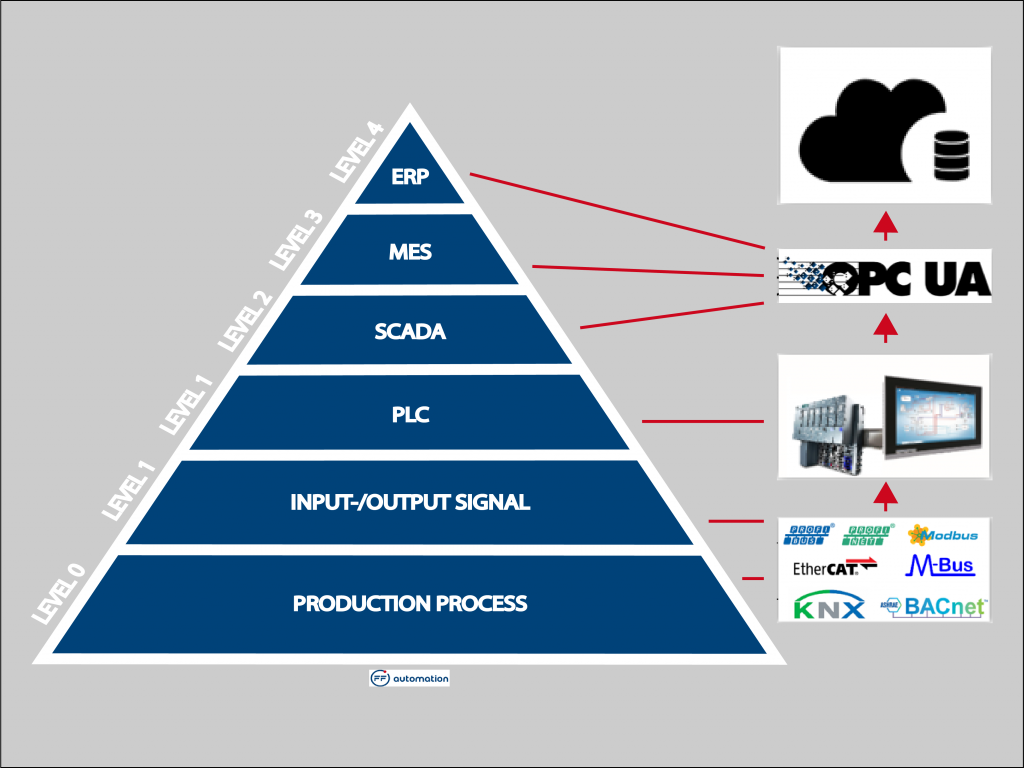 OPC UA - No More Data Loss
.
One of our favourite technologies is OPC Unified Architecture (OPC UA), a manufacturer-independent communication protocol ideal for implementing Industry 4.0. OPC UA enables all data of your plant to be transmitted via a single protocol. It makes no difference whether within a machine, between several machines, or between a machine and a database. Loss of information is thus a thing of the past.
Another fieldbus technology used by FF automation is the so-called KNX standard, a further development of the European Installation Bus (EIB), with which it is also compatible. KNX is an open world standard for home and building automation. While it was only used in commercial buildings in its early days, it is also present in residential and functional structures.