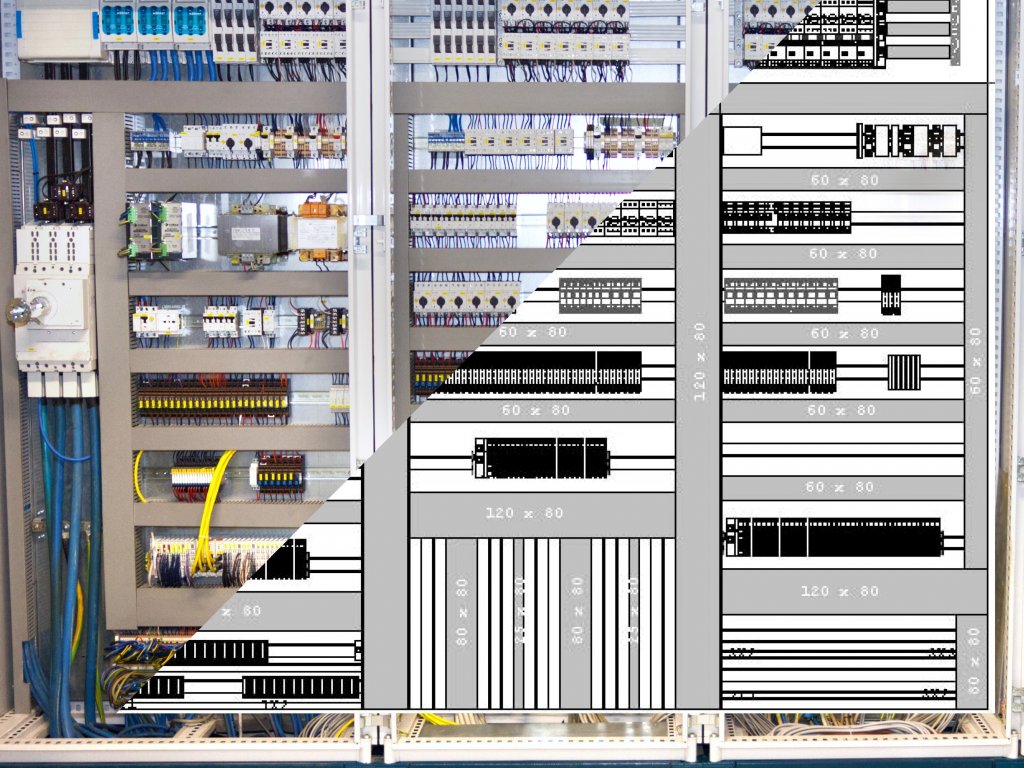 We Fine-Tune the Control Cabinet
.
With all the automation and work we leave to machines, there is another man-machine interface in addition to SCADA. At FF automation, we take care of the construction and the electrical enclosure planning. After all, we want your control cabinet to be perfectly coordinated with the rest of our solutions.
The programmable logic controller (PLC), which plays an essential role in automated systems and whose hardware is installed in the electrical enclosure, must be carefully thought through. After all, our PLC systems are based on a modular structure. Every customer and every system has its unique characteristics that we must take into account. Therefore, precise control cabinet planning is essential, not least to ensure the safety of those who work with it.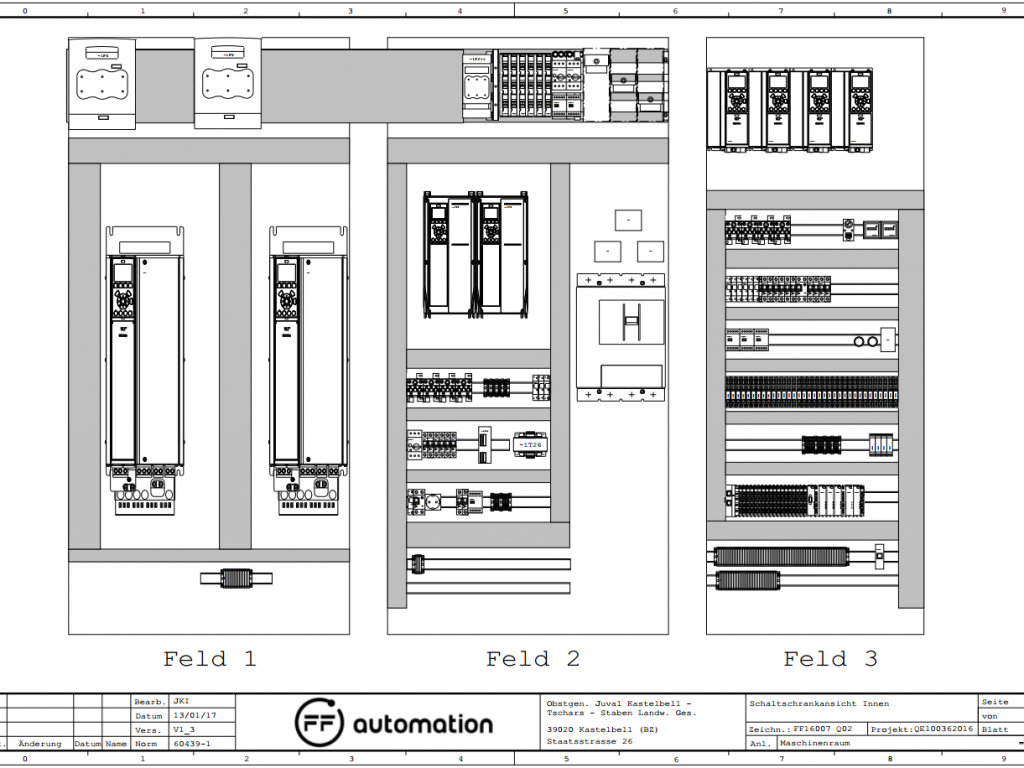 Functional Planning and Safety
.
But first, let's have a look at functional planning, which we at FF automation carry out directly. Here we pay particular attention to:
the creation of cable lists
the division of the control cabinets in terms of power and heat distribution
the design of the components
As mentioned before, we must not ignore safety which forms a fundamental aspect in planning your electrical enclosure. First of all, ISO standards must be respected, including the ISO 9001 quality management standard, which in a few words proves that quality control is subject to institutionally defined regulations or recommendations at FF automation.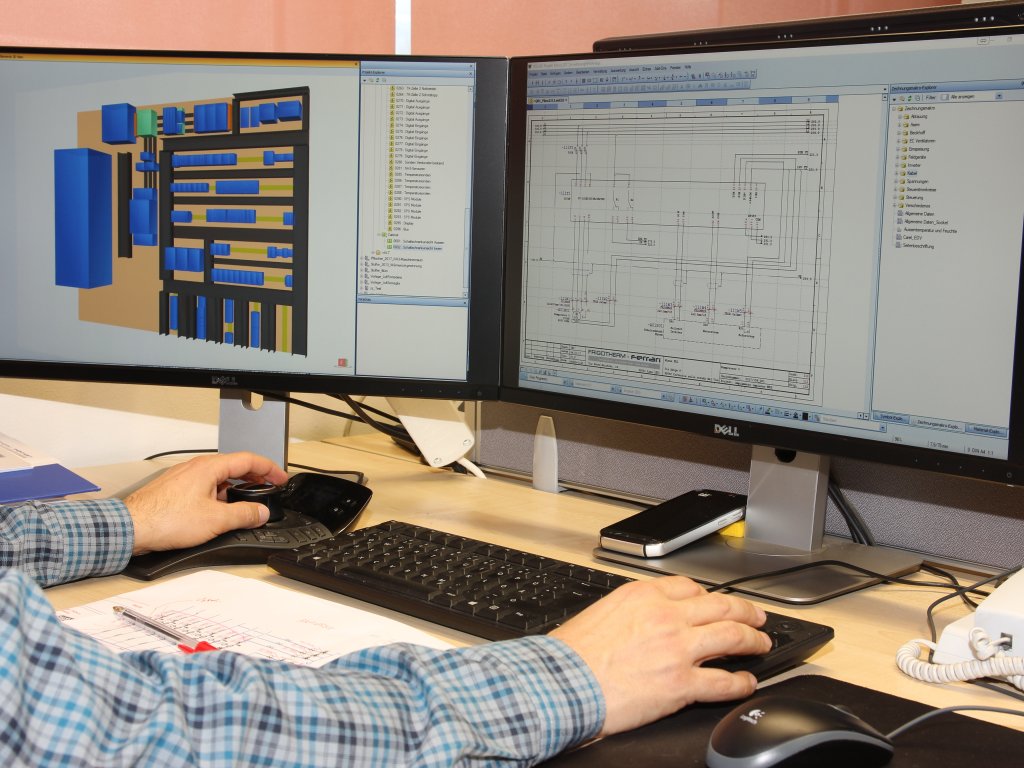 Planning Using Modern CAD Software
.
The design must also take into account protection against dust, water, overheating, electromagnetic and mechanical influences, as well as the presence of functional supports and structures. That concerns the interior components, but thought must also be given to protecting the surroundings, i.e., shielding electromagnetic emissions and dangerous voltages and fire protection.
The circuit diagrams with the corresponding cable lists and terminal diagrams are created in 2D or 3D using the latest CAD software. The complete planning of the control cabinets is carried out by qualified personnel, who then manufacture, test, and inspect the cabinets themselves or with partner companies.